1898 Kruger Pond Single Shaft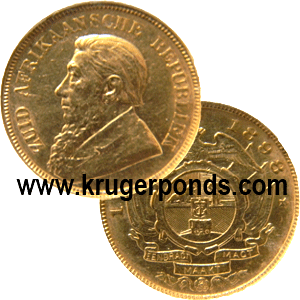 | | |
| --- | --- |
| Hern's Number | Z51 |
| Krause-Mishler Number | KM#10.2 |
| Designer | Otto Schultz |
| Size Diameter | 22mm |
| Thickness | 1.56 mm |
| Mintage | 136870 |
| Weight | 7.988 gm |
| Gold Content | 7.322 gm |
| Copper Content | 0.665 gm |
| Best Known | MS66 |
The 1898 Pond is the most common Pond available which is surprising as it one of the lowest mintage in the ZAR series. It is much more proliferate than the 1900 Pond.
1898 Pond Forgeries.
Surprisingly the 1898 Pond has Forgeries which are similar to the 1894 and 1897 Forgeries.
Many copies do exist but are easily recognized. There is a cut on President Kruger's nose which extends down to his lip.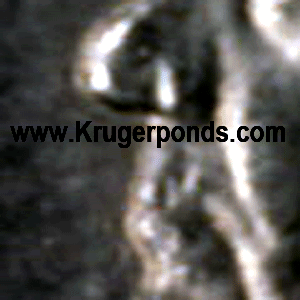 There is also a cut in the Z. The forgery is commonly know as the Z variety.